Sabinsa Corporation announces that Dr. Weifen Li, a professor, researcher and PhD supervisor at Zhejiang University Agriculture, Life and Environmental Sciences Department will give a presentation entitled "Probiotics: Survival of the Fittest" at SupplySide China on Thursday June 29 at 1:50 PM in meeting room 1, Level C of the China Import and Export Fair Complex Conference building. Sabinsa China will be exhibiting in booth A43, highlighting the scientific studies behind the company's branded ingredients. Sabinsa is also the Official Curcumin Sponsor for this tradeshow, having the most clinically studied curcumin extract, Curcumin C3 Complex®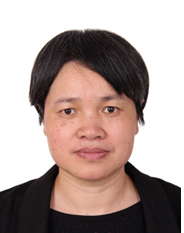 Dr. Li's research focuses on the effects and mechanism of probiotics. She has presided over more than 10 projects, such as for the National Natural Science Foundation, and published in excess of 100 papers in academic journals at home and abroad.
In this presentation, Dr. Li will describe the food grade spore forming probiotic strain Bacillus coagulans MTCC 5856, sold by Sabinsa under brand name of LactoSpore®. She will describe its properties, clinical studies, food applications and health claims, explaining why this bacteria holds so much promise.
The history of probiotics dates back to ancient civilizations when man consumed sour milk. Today probiotics have become one of the top five segments in dietary supplement industry, consumed not only for digestive health and improving microflora, but for applications beyond gut health such as immune support. While there are many classes of probiotics, one class showing tremendous growth is Spore forming probiotic because of a growing body of research, coupled with flexibility in delivery systems due to their better stability.
SupplySide China 2018 will be held at the China Import and Export Fair Complex on 28 – 30 June, 2018 in Guangzhou. Launched this year by Informa Exhibitions, SupplySide China 2018 will provide a professional and focused platform to unite industry suppliers and buyers to build relationships, share expertise and gain understanding of the latest industry developments.